Animal Adventure Sqoosh2Poof Giant, Cuddly, Ultra Soft Plush Stuffed Animal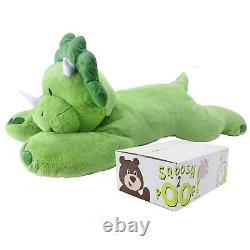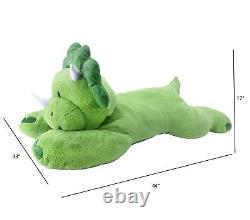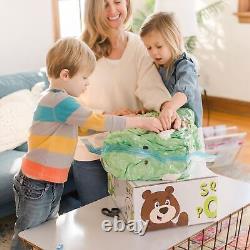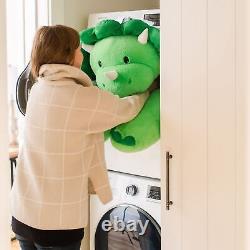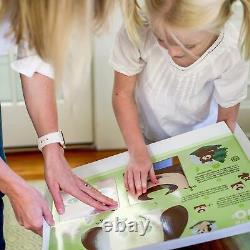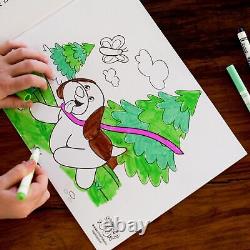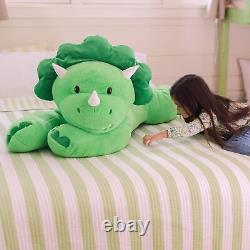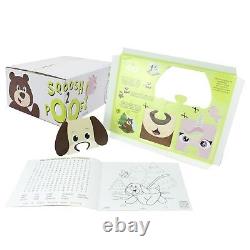 Style: Jumbo Dino Brand: Animal Adventure MPN: 64759 UPC: 667902077501 EAN: 0667902077501. Product Dimensions: 45 x 33 x 18 inches.
Release date: April 15, 2021. The adorable Sqoosh2Poof family of giant plush stuffed animals will quickly become your childs best friend and them to explore their imagination. PERFECT GIFT: Its the perfect birthday or holiday gift that will add even more fun to your kids bedroom or playroom! MAGICAL SURPRISE: Its all in the unboxing experience! You wont believe that we squeezed this giant plush into this tiny box until you see it for yourself! EASY 3-STEP POOF: 3-step POOF-proof method to ensure your jumbo plush has reached its full POOFtential once out of the box! All youll need is a dryer or a warm spot in the sun! Watch the how-to video to see the magic unfold!
ACTIVITIES WHILE YOU WAIT: Comes with fun activities to do while you wait for your Sqoosh 2 fully Poof! Additional items included: coloring booklet with word find and interactive, cutout facemasks. AGE RECOMMENDATION: Sqoosh2Poof jumbos are suitable for children 3 years and older. Sqoosh2Poof Dino: 45"D x 33"W x 18"H fits snuggly inside a 13.5"D x 17.5"W x 7.5"H box!
Sqoosh2Poof makes online shopping easier for parents and fun for kids. Each Sqoosh2Poof is jam-packed with sweet surprises and entertaining activities that are sure to delight the whole family from the moment of SQOOSH 2 the moment of POOF! By squeezing this giant plush into a 13.5"D x 17.5"W x 7.5H box, we've done the unthinkable! Not only does this make for a super exciting unboxing experience, but you can now easily store away or hide this jumbo gift until the gift-giving moment. But the fun and laughs most certainly shouldn't end there - watch your littles turn into their favorite Sqoosh2Poof character or mix and match the adorable cutout face masks for a fun time and even sillier photo-op! We have also included a fun word find and coloring pages for your little to enjoy while you wait for your Sqoosh2Poof to reach its full POOFtential either in the dryer or placed in a warm/dry spot overnight. For (almost) instant fun, we recommend using a dryer to poof your Sqoosh2Poof once it's been released from its compression bag. A quick 10 minutes in your dryer on your lowest heat setting will do the trick! However, if a dryer is not easily accessible, a few big shakes and a flat surface in the sun and/or overnight for your Sqoosh2Poof to sit will also achieve the same results!