Chongker Stuffed Animals Handmade Realistic Black Cat Plush Companion Pet Gif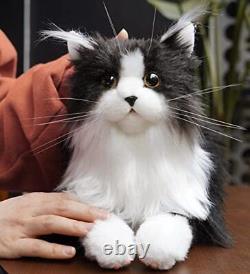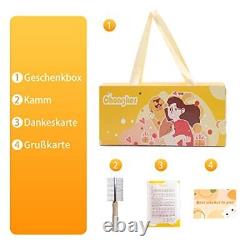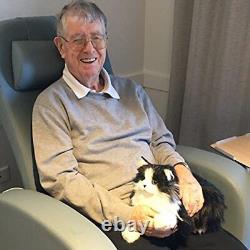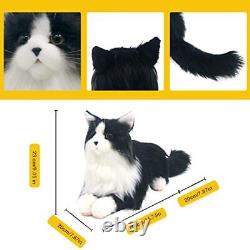 The best gift for everyone who needs company Accompany kids grow up, as cute cat plush toy; Accompany the lonely, not alone; Accompany anxious people, round face, cute expression, cure anxiety; Accompanying the elderly and people with Alzheimer's and dementia, cats do not need to be taken care of, will not leave, will not experience the pain of losing pets, do not need to change the battery, will not be broken; Accompany the patient, the hospital cannot bring real cats. It is also a great choice to take this cute plush cat; Accompanied by people who can't keep cats, it's an excellent alternative. The realistic appearance will almost let you hear the sound of "meows". You can change clothes and experience the fun of keeping cats.
Package Include:1Stuffed Cat+1comb+1Exquisite Gift Box+1 Maintenance CardCard. Fully Handmade-Designed by experienced Master Yang, made by 5 craftsmen, 47 procedures, each plush cat's eyes are individually painted, the cat's foot pads are made of silica gel, and every plush cat is Unique. Old People Companionship-For older adults living in senior communities or aging at home, our realistic plush cats will not run around, they can be gently petted in their arms and will accompany them silently. And will not experience the pain of losing the pets. It is very suitable for girls, people who love cats, people who like cats but can't raise cats, and pet loss people; it is also suitable for birthday gifts, anniversary gifts, and Christmas gifts.