Pokemon Plush Toys Stuffed Animal sleeping Vaporeon eevee with tags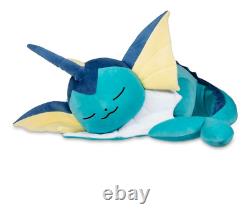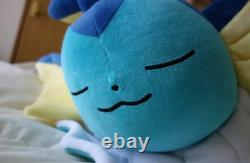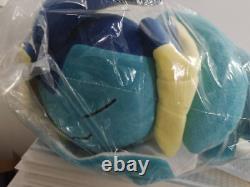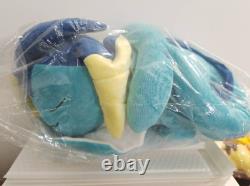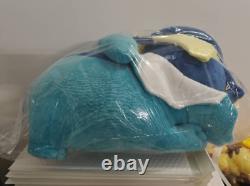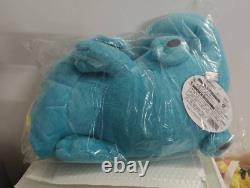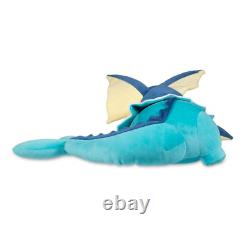 This product is brand new and comes in pristine condition. Size: Approximately 22.5 35 32CM.
Are you searching for the perfect gift for a Pokemon fan? We present to you the Eeveelution sleeping plushy, designed to delight. This irresistibly soft and cuddly plushy features one of Eevee's enchanting evolutions. Choose from Vaporeon, Jolteon, Flareon, Espeon, Umbreon, Leafeon, Glaceon, or Sylveon, each captured in a cozy sleeping pose.
Crafted from high-quality plush material, this Eeveelution sleeping plushy is ideal for snuggling or displaying on your bed or shelf. It's a fantastic addition to any Pokemon fan's collection, whether you're an avid collector or simply seeking an adorable and cuddly companion. Don't miss the opportunity to catch some Z's with your favorite Eeveelution!
Place your order now and enhance your collection with this endearing sleeping plushy. Soft and huggable material ensures a comfortable cuddle.
Perfect size for displaying on a bed or shelf. Constructed with high-quality materials for enhanced durability. A must-have for any Pokemon fan or collector. Keywords: Eeveelution, Eevee, Vaporeon, Jolteon, Flareon, Espeon, Umbreon, Leafeon, Glaceon, Sylveon, Pokemon plushy, sleeping plushy, soft plush, cuddly plush, high-quality, collector, cute, gift, Pokemon fan.